A lack of inventory remains our largest struggle and, as a result, we have seen activity levels drop over the last quarter – that said, activity levels are still outpacing historic averages.
Over the past week, we have seen 20 new listings and 15 completed real estate sales in Whistler and Pemberton. Click on the links below to review all the details of the listings:
Whistler
Pemberton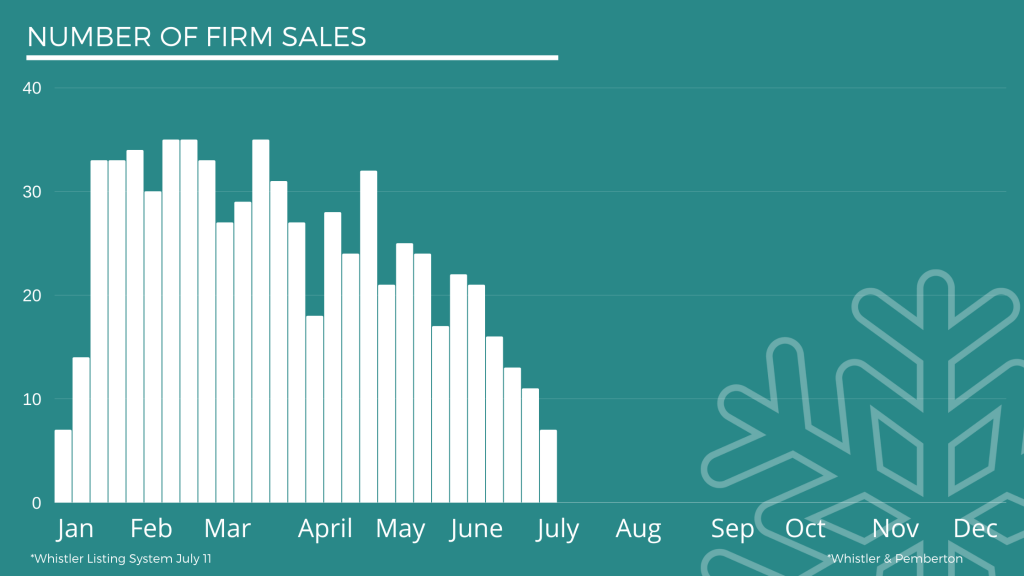 Note, this graph shows firm sales in Whistler & Pemberton
These are sales that are firm and binding but have not yet completed
If you are curious about your home's value in today's market, want more information about any of these listings, or if you would like an update on market conditions, contact me today!